With an abundance of open space, green grass and fresh air, you'll instantly feel you have escaped to the country.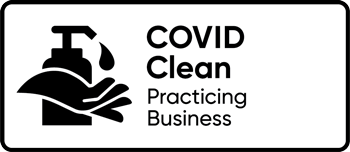 With an abundance of open space, green grass and fresh air you instantly feel like you have escaped to the country.
Located just on the edge of Mount Gambier, Pine Country Caravan Park is not pretentious in any way, it feels somewhat homemade and has evolved organically, above everything else the wholesome hospitality will not disappoint!
We are a small tranquil country park, family owned and operated. We are dedicated to provide our guests with a warm welcome, clean and tidy facilities at competitive rates.
A leisurely kilometre walk from the world-renowned Mount Gambier's Blue Lake, Pine Country Caravan Park offers a natural setting for you to relax and unwind. This park is set within a natural country setting that is quiet yet only minutes from the centre of town.
It's convenient location makes it an ideal place to base yourself while you explore all that the Limestone Coast has to offer with numerous beautiful local attractions and day trips within an easy drive away.
Louise and Peter joined as Park Mangers in April 2019.
They are a duo that bring a whole lot of combined assets, their energy is genuine and their honest hospitality is in abundance.
You will usually find Louise in the office or on the other end of the phone, helping you, guiding you and welcoming you into the park. Pete can normally be found within the grounds, he is a man on a mission to keep this place greener, cleaner and always has time to stop and have a friendly chat.
Together they fit beautifully into this role and into this environment, they complement each other and they complement the park!
They will hands down go out of their way to make you feel welcome and positively impact your stay in some way.
Pine Country Caravan Park is proudly a member of G'Day Parks.
Are you a G'Day member? Great! Be sure to mention your G'Day rewards membership upon booking to get your 10% discount.
Not a G'Day member? No problem!
We have the facilities in-house to sign you up or renew your membership anytime.
We are proudly a T.A.W.Ker Supporter!
T.A.W.K members – Kids stay Free for 2 nights, please let us know your membership number upon booking. *Excludes peak periods – maximum of 3 kids per family.
If you are travelling around Australia with kids. T.A.W.K membership is a no-brainer. Especially now Wiki camps have the filter option so you can easily find your T.A.W.K supporting park on your journeys.
We love to support our community and our community loves to support YOU!
Upon check-in be sure to scan our rewards QR code to receive some great discounts from local businesses.
Bakers Delight
receive A FREE LOAF OF BREAD
Needs no introduction, for all your fresh bakery needs savoury or sweet!
She's Apples
$10.00 off
when you spend $30.00
Fresh gourmet grocer, selling local produce with a great selection of homemade ready-meals. An in-house café serving delicious food, great big breakfasts and healthy smoothies. Bakers delight conveniently located next door.
Aussie Disposals
receive 15% discount
The store where you can always find something, great selection of camping gear located in the main street.
Treehouse Play Café
Discounted $5.00 entry
The kids will absolutely love this play, hours of fun under one HUGE roof. Something for all age groups. Rock climbing, jumping castles, pedal-karts, café for the folks.
Kaboom Family Entertainment
Free can of soft drink
with every paid game of ten pin bowling
Lots of bowling FUN!
Bay Blue Espresso Bar
Buy one – get one free
For the best coffee in town, conveniently located just down the road on Bay Road, parking is always easy with or without the van in tow.
Pet Stock
One free dog wash
The store that has EVERYTHING for your pet including in-house vet and grooming!
Blue Lake Bar & Bistro
Free HOUSE BEVERAGE
with any main meal order
Conveniently located just up the road at the Golf Club, serving great food and drinks in a country club atmosphere. Complimentary shuttle bus can be arranged.
Scroll Queen
Offer – 2 for 1 Classic CinnaScroll
Loved by locals! Scroll Queen is Mount Gambier's best kept secret. Decadent scrolls for every taste.
Jens Town Hall Hotel
Offer – Buy 1 main meal & receive a free beer, wine or soft drink
Beautiful heritage local pub located in the main street.
If you are a local business and would like to be one of our community partners and contribute to providing our guests with a special "something" please get in touch and email us at info@pinecountry.com.au
We are here to assist you!